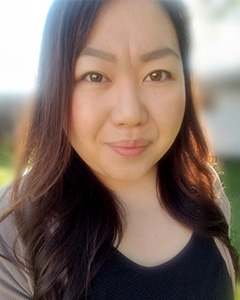 Sandra is a licensed real estate agent who brings experience from her research & investigations background to her real estate career. A graduate of MSB College, Sandra holds a Bachelor of Science in Business Administration. Sandra worked for a large company in the insurance and mortgage industry before beginning her real estate career at TheMLSonline.com.
Sandra prides herself on her work ethic and has a passion for providing outstanding service by giving personalized, dynamic and professional service to all of her clients. Sandra truly believes that whether selling and/or buying your first or fifteenth home, it is not just an investment, but rather it is a home where memories are made and shared with friends, family and even furry companions. Sandra specializes in representing both buyers and sellers in the Metro Twin Cities area.
Sandra lives in Minneapolis with her fiance, Paul, son, "E", and Zoey, "The Morkie". She enjoys rebounding, attending her son's traveling & AAU basketball games and spending time with friends and family.
Market Update
Home buying activity is picking up, which is great news for sellers who have been sitting on the sidelines. I'm also happy to report that home prices are making a significant comeback and that interest rates continue to hold at historic lows, fueling much of the current buyer activity. Our hope is that mortgage rates remain low and positive market momentum will be a part of the future.